Welcome to the RAF North Creake Memorial Website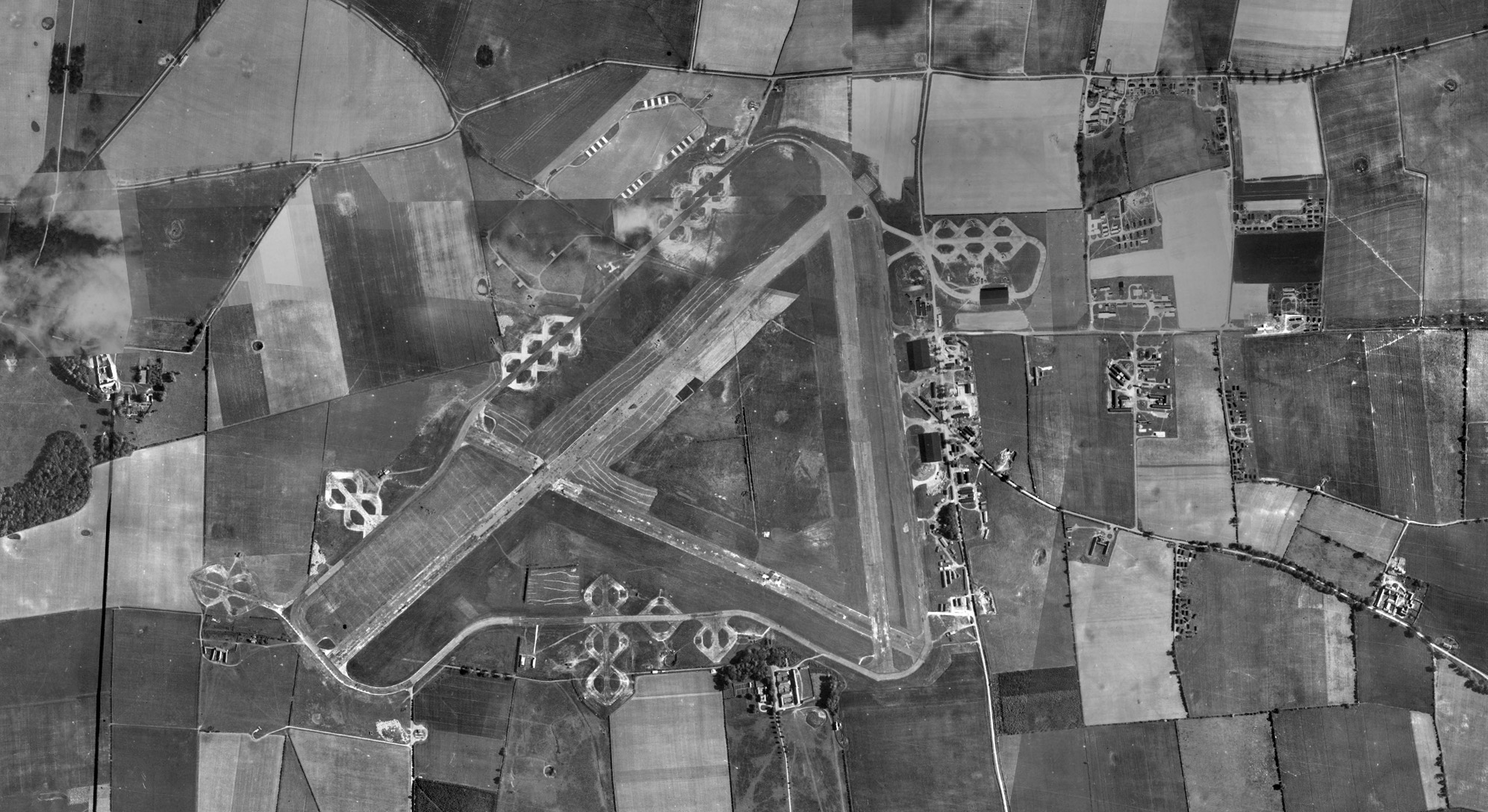 1946 images copyright Norfolk County Council – 2019 images copyright Google
Use the slider to compare the aerial view of RAF North Creake in 1946 to how the area looks today.
Tucked away in a quiet corner of North Norfolk are the remains of a secret WWII bomber base. When you pass through the area today you would be forgiven for thinking the large hangars and nissen huts are old agricultural buildings, but these structures hold a fascinating history which is mostly forgotten.
There are plans afoot to change all that. Nigel Morter and Claire Nugent became hooked on the history of the airfield when they bought the old Control Tower in 2011. While converting The Control Tower into a period style Art Deco Bed and Breakfast they also started to uncover the much overlooked history of the airfield.
They want to celebrate those who served and commemorate those who were lost by building a befitting memorial in a public place on the old airfield site so that people can learn more about what happened there, who were based there, what they did and those who were lost.
Their aim is to complete this memorial in 2020 – once complete there will be a dedication ceremony and celebration.
This website will tell you more about the project, including the ways you can become involved, as well as some of the history of the airfield and those stationed there.
Construction of the Memorial 
After years of fundraising and planning work has started on the memorial site. The Stirling Sculpture, created by Andy Knighton Sculptures, has been erected and the Roll of Honour walls are complete ready to be installed by spring 2021. For more information see the Memorial page